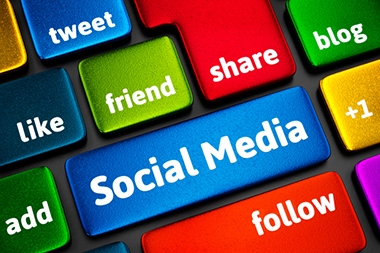 Three effective ways to advertise your business online.
It's no secret that online and social networks have boosted local and national businesses to a higher level of success. Since so many people use social networks and the web, establishing an online presence can reach more eyes than just print advertising or walk-in traffic. Here are three effective ways to advertise your business online.
Websites. Websites are the hub and focal point for online visitors. Websites can provide the big picture of what you offer and provide visibility on search engines such as Google. Local directories such as Yelp will provide links to your website. Mobile websites are important, as many visitors are using tablets and smart phones. Websites need to have the ability to recognize what device (iPad, iPhone, Android, tablet computer) the visitor is using to display your information cleanly and correctly. Finally, visitor conversion needs to be improved and optimized. Simply put, you need more calls, more forms filled out, and more sales.
Facebook. Businesses and medical practices, both local and national, utilize Facebook to promote their products and services. Facebook is a very unique and underused marketing opportunity. You will be surprised to learn that Facebook users spend over one hour per day interacting (following friends and family). Friending, the act of clicking on a "Friend" button, enables users to see each other's content feed. Targeted content allows your business to be viewed. A factor that adds a higher level of success to this type of marketing is that people want to do business with people they know. Facebook also has an effective paid display advertising program. Since Facebook is a platform used by millions, it's a great way to expand your customer base and increase your visibility on the web.
Twitter. Twitter is a great way to communicate product and service offerings. Medical offices may use Twitter for announcements, such as "Did you get your flu shot?" or "Time for your annual checkup". This is done by establishing a following (followers) by clicking on a "Follow" button. Targeted content that is streamed to your followers keeps you in touch.
Consider this:
1. Does my website represent my company or practice well?
2. Is my website effective in producing leads, sales or new patients?
3. Do you have a Facebook page?
4. Do you have a Twitter account?
5. Is my web presence updated weekly (website, Facebook, Google+, Twitter)?


Take action… Schedule a 30 minute complimentary review of your current marketing program with a BlueWater expert.
During this review we will look at the missing pieces to your success and determine ways to improve your marketing efforts.