BlueWater Marketing Group's focus has always been on helping business owners and management achieve their goals. Our mission is to "Drive growth and new opportunities" for our clients. In our 14 years of service we have earned an A+ rating, the highest rating from the Better Business Bureau, and numerous awards for our work in design and content.
Serving Our Clients - Since 1998:
Medical Practices
Small/Medium Size Businesses
Professionals
Not For Profits
What is important?
Your Brand and Being Unique
Understanding Your Customer's Needs
Your Market's Perceived Value of Your Organization
Clear Messaging Online and Social Networks
Visibility and Attracting New Customers
Tracking Results of Money Spent (ROI)
Better Margins
Happier Customers – Better Retention
Better Market Share – Easier to Win New Clients
Focused Direction and Faster Growth
Healthier Company
Less Wasted Dollars on Bad Investments

BlueWater has also developed and launched unique concepts that have transformed our clients into industry leaders.
Below are two examples: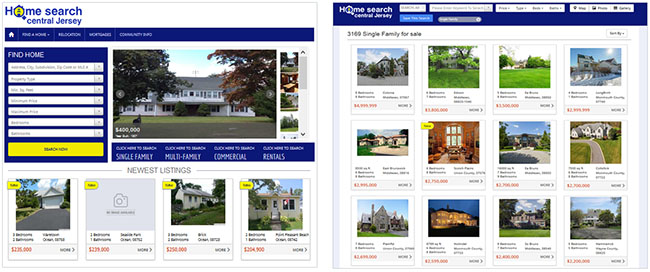 www.HomeSearchCentralJersey.com - This search engine was developed for a client to capture property buyers and sellers by allowing them to search the newest real-estate listings. Attached to a CRM, we managed the leads to their 150 agents. Our built in intelligence allows the sales agent to profile the buyer in order to provide a better level of service.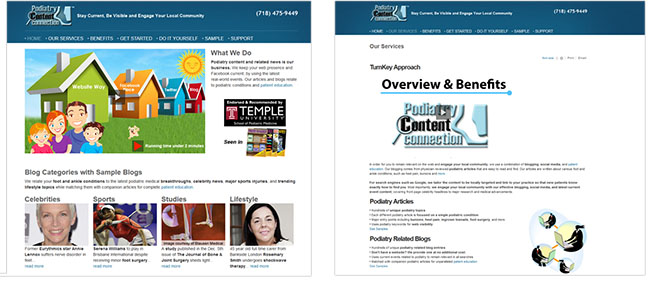 www.PodiatryContentConnection.com – One of the biggest changes today is having the ability and time to keep your web presence current. This reflects on who you are and how you are perceived. Our project was to develop a system to create rich content for podiatry practices and stream that content to the web (Website, Blog, Facebook and Twitter). This strategy is about education and engaging podiatry practices with their local community in order to bring in new patients.
Take action… Schedule a 30 minute complimentary review of your current marketing program with a BlueWater expert.
During this review we will look at the missing pieces to your success and determine ways to improve your marketing efforts.